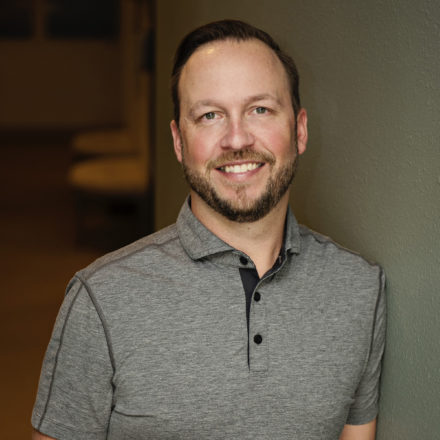 Dr. Ryan French
Oklahoma City
Dr. French graduated from Palmer College of Chiropractic in Davenport, Iowa. He received his acupuncture training from Dr. Richard Yennie in Kansas City, Missouri. He is on the board of the Oklahoma Chiropractic Association. Dr. French established Livewell Family Chiropractic Center in March of 2009 and he is committed to providing excellent chiropractic, acupuncture, and health care to his patients. When you walk in the door at Livewell, you are treated as family, rather than a patient. Dr. French uses the most up-to-date technology and techniques to provide care to his patients. He is recognized by many medical doctors in the community as someone they can rely on to help with their patients' needs. This positive relationship with the medical community allows Dr. French to also have trusted physicians to refer his patients to when they could benefit from medical attention. Dr. French enjoys golfing, concerts, and spending time with his family of three children, wife Stephanie, and two dogs. He invites you to experience whole body wellness through chiropractic care at Livewell FCC.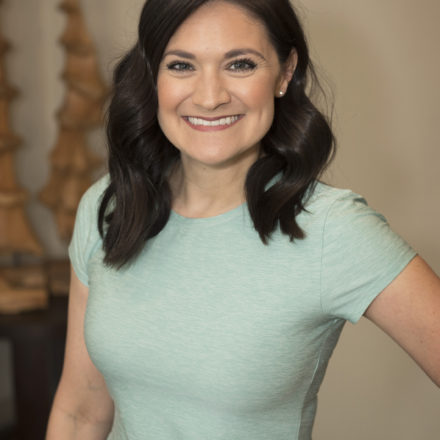 Casey Smith
Oklahoma City
Born and raised in Oklahoma City, I graduated from the University of Oklahoma with a degree in Art History. Right out of college I began a career in interior design where I worked on residential and commercial projects for about five years. Within this time, a lifelong health struggle began to accelerate to a degree that could no longer be ignored. Because of this, I had to focus solely on my health. I had always been drawn to a natural and holistic approach to health and medicine and used this as a foundation as I dove into educating myself and work toward healing. Because my research I decided to give chiropractic care a try and over time began to notice improvements in several different areas of my health. I am working on a Masters degree in General Therapy in hopes of helping others work toward emotional health. I enjoy seeing our patients experience healing daily, and be a small part of their journey in that way.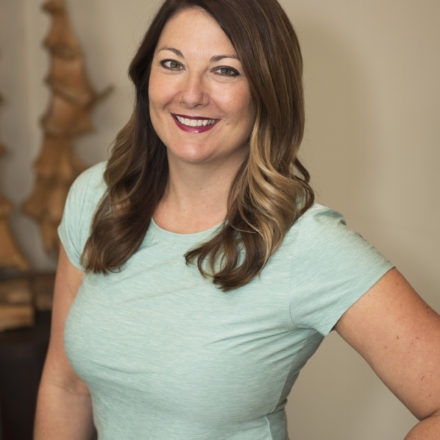 Stephanie French
Oklahoma City
Stephanie French is married to Dr. French. Stephanie and Dr. French married in 2003 and moved to Davenport, Iowa where Dr. French attended chiropractic school. They moved back to Oklahoma City in 2006 and started the vision that you know as LiveWell Family Chiropractic. Stephanie has been part of the LiveWell team from the beginning, often doing more of the behind the scenes office work while staying home with their 3 children Taylor, Cooper and Mason. Stephanie has recently started working more in the clinic and is enjoying meeting and getting to interact with all of our wonderful patients.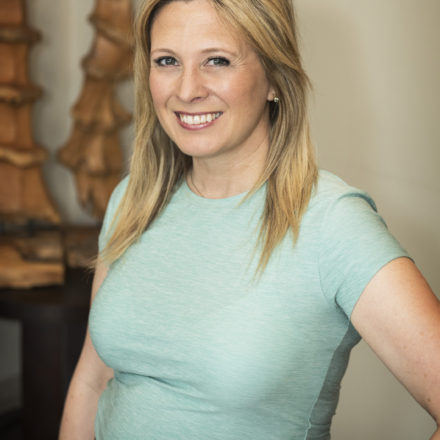 Leigh Scully
Oklahoma City
I first got into chiropractic care 14 years ago when nothing else seemed to be working for my constant back pain, and it changed my life. Now working here at Livewell, I get to be apart of peoples journey of improving their health and living their best life. I have been married to Chris, my high school sweetheart for 26 years. I have 3 great kids, Jordan , Katie and Shawn. I enjoy shopping , drawing and traveling.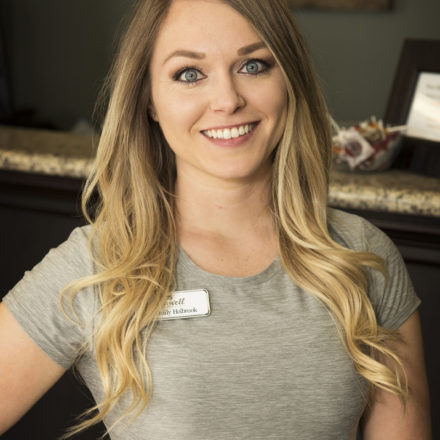 Dr. Emily Holbrook
El Reno
Dr. Emily Holbrook grew up in El Reno, Oklahoma. She completed her undergraduate degree in Physiology and Cell & Molecular Biology at Oklahoma State University. While attending OSU, she became interested in Martial Arts, particularly Jiu Jitsu. After months of training, she began experiencing tremors in both of her hands. She was told to see a local chiropractor, and although she had never been she decided to go.  Her hands stopped shaking after the first adjustment. Her experience made her want to pursue a career in chiropractic care. She attended Parker College of Chiropractic in Dallas, Texas, where she received her Doctorate in Chiropractic as well as a Bachelor's degree in Health and Wellness.  Dr. Holbrook enjoys running, fishing, and spending time with her friends and family. She is looking forward to becoming part of the Livewell family.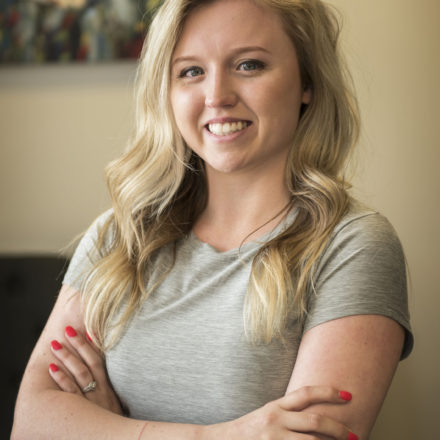 Myah Smith
El Reno
I was born and raised in El Reno. In high school, I met Dr. Holbrook while working at a local pizza shop. I graduated from El Reno High School in 2015. In 2018 I obtained my Associates Degree in General Studies from Redlands Community College. I later attended Capella University for a short time before transferring to Arizona State University to begin my Bachelor's Degree in Forensic Psychology. My goal is to further my education in the fields of forensics, clinical psychology, and criminology. I married my high school sweetheart of 5 years in June of 2019. Together we have adopted three dogs and three cats. In my free time I enjoy reading, baking and cake decorating, walking the dogs, and traveling (when the opportunity presents itself). In my 23 years I've had the opportunity to visit London, Mexico, Madrid, New York City, and Hawaii.